"Architect Alexander Lishnevsky" monograph
10.11.2020
The Propilei Publishing House has published the "Architect Alexander Lishnevsky" monograph. The publication was initiated and financially supported by Evgeny Gerasimov.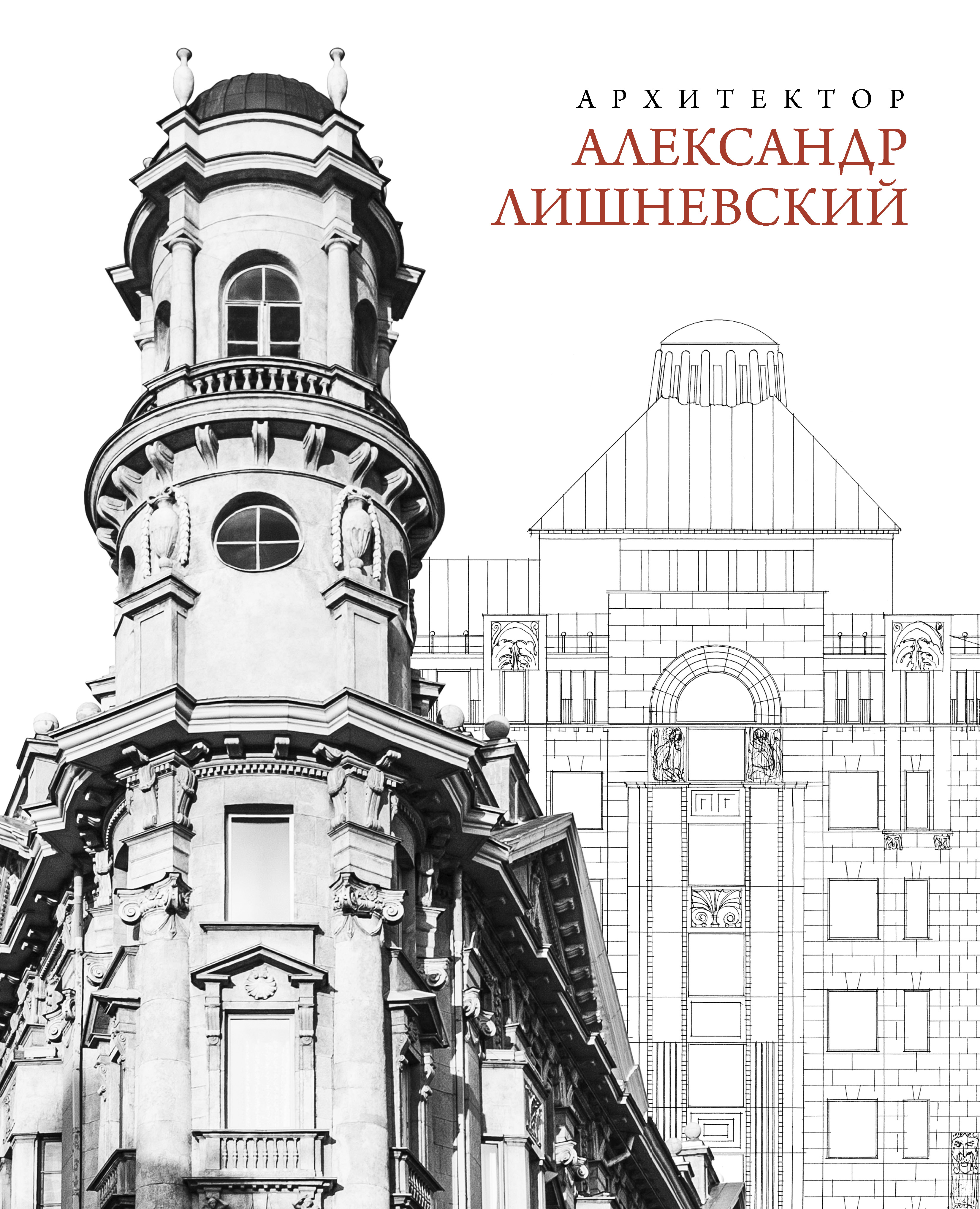 Alexander Lvovich Lishnevsky (1868–1942), whose creative career lasted for almost half a century, left a significant legacy in the architectural history of Saint Petersburg and Russia. After he had graduated from the Imperial Academy of Arts as one of its best students, the architect spent six and a half years as the city architect of Elisavetgrad (now Kropivnitsky, Ukraine) where he designed at least 15 buildings. Lishnevsky later proceeded with his career in Petersburg/Leningrad, creating more than 30 multi-storey residential and public buildings. He was the author of two structures highly significant to Saint Petersburg, that is Dom Gorodskikh Uchrezhdenii (City Institutions Building) at the corner of Voznesensky prospect and Sadovaya street and a commercial residential house at the Five Corners square.

Possessing an uneasy and explosive temper, Lishnevsky was never afraid to explicitly fight for his professional opinions. His colleagues appreciated him, calling him "a person rather talented". Customers respected Lishnevsky, some of them mentioned that while working with him they achieved an understanding of "what it is that 'done well and built well' means".
Lishnevsky was not a great fan of architectural theories and used to spend most of his time with his working drawings or at the construction site. The architect mastered perfectly both the artistic and the technical aspects of the craft. His buildings are distinguished by reliability, smart floorplans, and a striking architectural image. Lishnevsky's mind was open to all the architectural styles of his time, he felt free to use the language of eclectics, art nouveau, and neo-classicism in his work; some of his buildings are top-rated among Saint Petersburg architecture of the first third of the 20th century.
Alexander Chepel, Elena Kirichenko (Ukraine), and the architect's great-great-granddaughter Elena Turovskaya wrote the text of the book, while Ivan Smelov created the photographs.
The book contains 260 pages and more than 300 colour and black-and-white illustrations, including contemporary photos of Lishnevsky's buildings in Elisavetgrad (now Kropivnitsky, Ukraine) and Saint Petersburg, as well as prints of drafts from Saint Petersburg and Kropivnitsky archives, most of which were now published for the first time. Along with a thorough examination of Lishnevsky's work, the book includes a comprehensive catalogue of his buildings and projects, his biographical chronicle, information on the architect's descendants, references, and indices of names and subjects. The book format is 245х300 mm.