The Etalon Kachestva (Benchmark of Quality) exhibition — part of the Zodchestvo Festival
18.10.2017
In the beginning of October, the Zodchestvo Festival took place in the Moscow Gostiny Dvor. As part of the festival, the Etalon Kachestva exhibition was held, where fifteen architectural teams were proposed to create an objet d'art that would serve as a free association to the idea of quality in architecture and its possible benchmark. The Evgeny Gerasimov and Partners Workshop used an image of the Roman Pantheon as the centerpiece of their installation.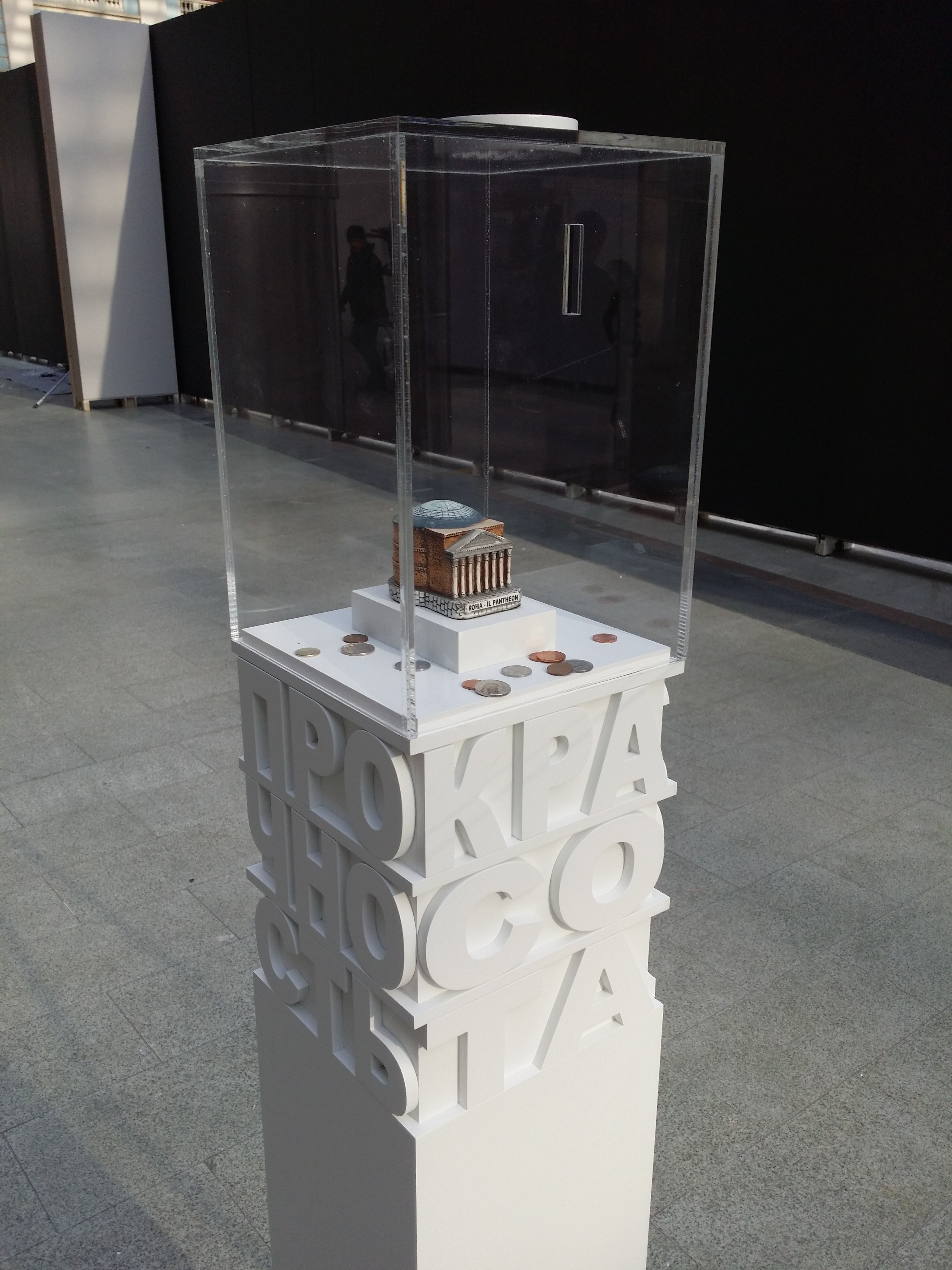 The exhibit was named Beauty 2000. It was created by Evgeny Gerasimov, Ilya Priporov, and Marfa Khromova-Borisova. The annotation reads: "The Roman Pantheon stands for almost two thousand years of perfect operation without major repairs. Beauty is always functional and always highly valued. It always works and sells well".
You can find a review of the exhibition at archi.ru (in Russian).